Now a day everyone curies about thousands of $ dollars machines are imported from other countries, which overall impact on country economy is negative. So industries should focus on in-house manufacturing and promote such culture.
With this initiative in few year's we have a capability to export designs and machines to other countries and this will be a back bones of country economy.
Importance of In-house manufacturing commonly term is "DIY" DO IT YOUR SELF
Pakistani's had done brilliant job in Covid-19, they done many of projects which was helpful in pandemic and in cement industry many of volunteers made sanitizing spray system for employees and customers in order to ensure the safety.
Which was helpful to reduce the covid-19 impact and save it from huge industrial crisis.
From these projects industries cut the over had cost without suppling safety machines from 3rd party and from foreign vendor.
Pervious In-house Manufacturing Examples
Late Mr. Sultan Ahmed "the steel man" made "reclaimer" and "stacker" for the coal storage and transportation, here below pictures of the project are attached.
Mr. Sultan Ahmed and his team taken this project as challenge and achieved it. These machines running from last 10 years without major trouble. He was the trainer of Hundreds Engineer's. Now those engineers are serving the industries on key roles in Pakistan and in foreign.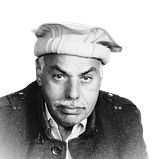 One of Pakistan's largest cement manufacture team had made truck loader's for their plant which is working from last serval year's from this project they saved thousands of "$"
Many more stories which is uncover due to companies policies.
Benefits of In-house manufacturing?
Reduce cost.
Customization is easy.
Troubleshooting is easy
Complete technical detail for future modification.
Research and development
Use own human resource.
*What is Stacker and Reclaimer?
The stacker and reclaimer is the pre-homogenization system in the cement plant. As a necessary part of the cement production line, it can concurrently or respectively complete the stacking and reclaiming. The stacker and reclaimer plays a vital role in the limestone pre-homogenization, stabilize the condition of cement kiln, and ensure the clinker quality.
The circular stacker and reclaimer is developed based on the requirement of environmental protection and land conservation. The work place of circular stacker and reclaimer can solve the problems of loss and flying caused by the wind, rain and other climates.
The circular stacker and reclaimer apply for the raw material preparation in the cement production line. With features of less area required, continuous working of stacking and reclaiming, full automatic control. The circular stacker and reclaimer is the ideal pre-homogenization equipment for cement or coal